Where Do You Stand?
Administrators often lose track of the individual and overall competencies of their staffs. Unanswered questions arise and loom—What do they know? What DON'T they know? Do they ALL know about this? Are they really dementia ready? How do we get the answers and fill the gaps?!
CareTrain Will Tell You!
Our Accurate Assessments include the technologies that evaluate your staff's skills and knowledge levels and report your organizational competencies. This frees your administrators up tremendously! Additionally, each assessment can be linked to one or more corresponding courses, when needed. This ensures that, upon completion of the assessment, a remedial or prescriptive curriculum will automatically be created for the staff member needing it.


Contact us about Corporate Solutions and learn how CareTrain Accurate Assessments can reduce your cost and effort while consistently building the corporate-wide competency of your staff.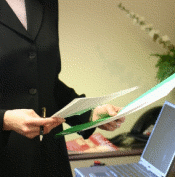 Accurately gauge staff competencies





Identify potential risks and compliance gaps.



Readily respond with relevant training